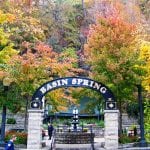 It's Feeling Like Fall Here
This is our quarterly newsletter to keep you up to date on the happenings here at the Inn and in Eureka Springs. Our 20th Season at the Inn is almost over…then here comes 21! But there's still plenty of time to visit us before the year is out :) . Had a short break and visited Santa Fe for the first time. Came back re-energized and have been working on new deck railings and taking care of our lovely guests. Our biggest excitement is planning our last (pretty sure) major project. This winter we'll get started on a brand new kitchen. Floors, cabinets, lighting, new equipment, can't wait to see the finished project.
Fall is our busiest time here at the Inn and there are great events to be enjoyed. We hope you can join us. For the best rates always give us a call or book directly from our website. (https://heartstoneinn.com) Our Availability calendar is up to the minute and you can see which rooms are available on the dates you'd like to visit.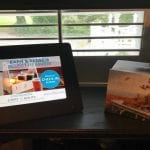 We've recently joined an association of independent, boutique properties that we feel showcase the level of customer service you've come to expect here at the Heartstone Inn. Select Registry delivers a level of personalized service unheard of at hotel chains and a quality of experience only a select few independent properties can attain. One of the great benefits of this is a Loyalty program for our Frequent Travelers that rewards you with $100 certificates toward future stays (at all of their properties).
All properties undergo a rigorous inspection, have unparalleled hospitality, are upscale full-service inns and classic B&B's to stately mansions, modern boutique and small luxury hotels, as well as lodges and luxury cabins. There are no fees to join, only the rewards to reap. Ask us next time you're here and we'll sign you up at our on-site kiosk.
The #1 TripAdvisor Rated Bed & Breakfast in Eureka Springs, Thank You!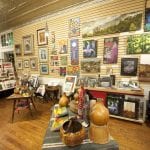 Calendar of Events
https://www.eurekasprings.org/events/
There is always something to do in Eureka.
One-of-a-kind shops and stores ~ Relaxing spas ~ Delicious Dining ~
Great live entertainment ~ World-class art community ~ Unique attractions ~ Fun celebrations, festivals and events ~ Exciting outdoor activities ~ Dynamic nightlife
September
Scooting in the Ozarks . Alt @ the Aud concert series . 2nd Saturday Gallery Stroll . Mexican Independence Day . Slingshots in the Ozarks . Basin Park Music Series . Bikes, Blues & BBQ . Big Cats & Chrome Music Festival . Drumming in the Park . Great Passion Play .
October
Corvette Weekend . Old Crow Medicine Show @ the Aud . Hillberry Music Festival . Witches Escape . Basin Park Music Series . War Eagle Craft Fair . Vintage Craft Fair . 11th Annual Voices from the Silent City . Mad Hatter Ball . Don McLean @ the Aud . Oktoberfest . Intrigue Theater Halloween Show . Howl-O-Ween . Headless Horseman's Ball . Rocky Horror Picture Show . 8th Annual Zombie Crawl . 2nd Saturday Gallery Stroll .
November
Eureka Artist Studio Tour . 39th Annual Bone Jour Gala . 72nd Ozarks Folk Festival . Porsche Palooza . Food & Wine Weekend . Ozark Mountain Daredevils @ the Aud . Veterans Day Weekend . 2nd Saturday Gallery Stroll . Marty Stuart @ the Aud . Talent on Parade . Antique Festival of the Ozarks . Meet the Makers Art Show . Shop Small Saturday . Christmas Light Extravaganza
December
Annual Christmas Parade of Lights . Santa in the Park . Annual Christmas Tour of Homes . 53rd Annual Silver Tea . John Two Hawks @ the Aud . A Night of Merry Making Downtown . Night of 1000 Santas . Main Street Merry Eats . Ozarks Chorale Holiday Concert @ the Aud.
Gift Certificates are great Christmas gifts for family, friends and business associates.
PURCHASE A GIFT CERTIFICATE @
www.heartstoneinn.com