Try our Featured Recipes by Rick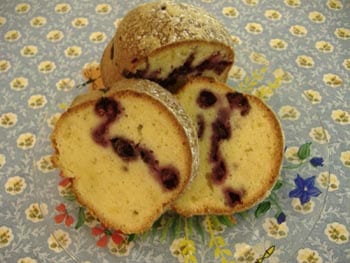 The Heartstone Inn's Berry Breakfast Cake
1 pound butter (4 sticks), at room temperature
6 eggs
½ cup sour cream
½ cup milk
1 ½ teaspoon almond extract
1 Tablespoon baking powder
2 cups sugar
1 mashed banana
4 cups flour
1 cup fresh raspberries, blueberries or blackberries
Preheat oven to 375 degrees. Butter and flour a Bundt pan. Beat butter, eggs, sour cream, milk, almond extract, baking powder, sugar and banana until smooth consistency is reached. Add flour and beat until well mixed; do not overbeat.
Pour half the mixture into prepared pan. Add layer of berries. Cover with remaining batter. Bake for 1 ¼ hours or until tester shows done. Cool and serve.

The Heartstone Inn's Tropical Fruit French Toast
This dish can be made in a 9×13 baking dish or 8 ramekins (which we use).
8-10 croissants
12 eggs
2 cups ½ & ½
½ tsp cinnamon
½ tsp nutmeg
1 tsp vanilla extract
Diced salted Macadamia nuts for garnish
Preheat oven to 350 degrees and spray baking dish or ramekins with Pam. Tear croissants into small pieces and place evenly in baking dish/ramekins. If using ramekins it should be about 1 croissant per ramekin. Beat the eggs and add the remaining ingredients. Pour mixture evenly over the croissants. If using ramekins pour about ¾ of the way up the ramekin. Let stand for 30 minutes or so prior to baking to let the croissant soak up the egg mixture. Bake approximately 40 minutes or until centers are set. Serves 8.
Tropical syrup
1 cup sugar
½ cup water
½ cup orange juice
1 Tbsp corn starch
2 Tbsp butter
1 cup diced pineapple
1 cup diced banana
Combine sugar and water in a saucepan. Combine juice and corn starch, set aside. Bring to a boil and stir until sugar has dissolved. Pour in the mixed orange juice/corn starch mixture. Bring back to a boil stirring frequently. Lower temperature and add butter, let simmer for 5 minutes and turn off heat. Add diced pineapple and bananas to the orange syrup. Keep warm and serve over croissant French toast. You can double this recipe if you would like more syrup. (It's also great over ice cream.)
The Heartstone Inn's Apple Pumpkin Muffins
Streusel:
½ cup flour
½ cup sugar
½ teaspoon cinnamon
3 Tablespoons butter, melted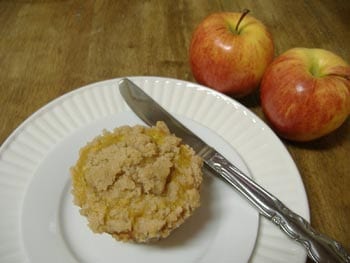 Muffins:
1-¼ cups flour
1-cup sugar
1-teaspoon pumpkin pie spice
¼ teaspoon salt
½ teaspoon baking soda
1 egg, beaten
½ cup canned pumpkin
¼ cup vegetable oil
4 ounces cream cheese, softened
1 cup peeled and finely chopped Braeburn apples
Preheat oven to 375 degrees. In a small bowl combine flour, sugar and cinnamon for streusel topping. Add melted butter, mixing thoroughly with a fork.
For muffins: in medium bowl combine dry ingredients. In large bowl mix egg with pumpkin and oil. Add flour mixture to egg mixture and stir batter well to combine. Place cream cheese in a small microwave safe bowl and heat covered 30 to 45 seconds or until very soft. Add cream cheese to batter and blend well. Fold in apples. Line muffin tin with paper cups; fill ¾ full and sprinkle with streusel topping. Bake 20 to 25 minutes. Let cool on wire rack.
Yield – 12 muffins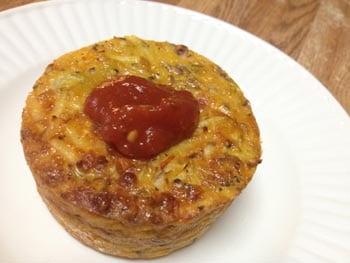 The Heartstone Inn's Artichoke Potato Quiche
12 eggs
1-10 3/4 oz. can cream of mushroom soup
½ cup Parmesan cheese
1 teaspoon basil
1 teaspoon seasoned salt
¼ teaspoon pepper
½ cup medium chunky salsa
¼ cup chopped onion
1-14 oz. can artichoke hearts, rinsed and chopped
2 cups shredded Jack cheese
2 cups shredded Cheddar cheese
4 cups frozen hash browns
Preheat oven to 350 degrees. Lightly grease a 9X13 inch baking dish. Combine first six ingredients and beat well. Stir in remaining ingredients, making sure to mix well. Bake for 1 hour or until set and slightly browned. Let stand 5 minutes before cutting. Garnish with 1 tablespoon of mild salsa.
We serve this with fresh fruit, homemade muffin and bacon.
Serves 8
The Heartstone Inn's Individual Potato Gratins
Vegetable Spray
4 -6 large russet potatoes, thinly sliced (I use a mandolin slicer)
½ cup grated Swiss cheese
2 small scallion, finely chopped
Salt and freshly ground pepper
¾ cup heavy cream
Preheat oven to 375 degrees.
Spray 8 muffin tins with vegetable spray. (I use jumbo muffin pan but a regular one works just as well.) Fill each cup about halfway with potato slices, then layer the cheese, onion, salt & pepper into each muffin cup. Top with remaining potato slices to the top of the tin. Season with salt and pepper again and another sprinkling of cheese.
Top each gratin with 2 tablespoons of heavy cream (3 Tablespoons for a jumbo pan). Cover with foil and bake for 30 to 40 minutes, removing the foil halfway through the cooking time. They should be nice and brown on top. Use a small spatula or fork to remove each gratin and serve.
4 to 6 servings with regular muffin pan
8 servings with jumbo muffin pan
The Heartstone Inn's Apple Cheddar Bake
12 slices bacon, fried crisp and crumbled
2 cups thin sliced Granny Smith apples
2 Tablespoons sugar
2 cups grated Cheddar cheese
2 cups Bisquick
2 cups milk
6 eggs
Maple syrup
Evenly distribute apple slices in the bottom of a greased 9 X 13 inch baking dish. Sprinkle apples with sugar. Top with cheese, then crumbled bacon. Whisk together slightly beaten eggs, milk and Bisquick. Pour batter over apples and cheese gently. Bake in 375 degree oven for 35 to 40 minutes, until lightly browned. Serve with warm maple syrup.
Note: For a pretty presentation we also use 8 individual ramekins and divide the apples, cheese and bacon among the dishes, then top with the egg mixture evenly. Bake for 30 minutes.
We serve this with fresh fruit, hash brown casserole and sausage links.
Serves 8
The Heartstone Inn's Peach Muffins Imperial
1 ½ cups flour
¾ teaspoons salt
½ teaspoon baking soda
1 cup sugar
2 eggs, beaten
½ cup oil
1 ¼ cup chopped peaches
½ teaspoon vanilla
½ teaspoon almond extract
½ cup chopped almonds
Preheat oven to 350 degrees. Combine flour, salt, soda and sugar. Make a well in center of dry ingredients. Add eggs and oil. Stir only until dry ingredients are moistened. Gently stir in peaches, vanilla, almond extract and almonds. Fill greased or lined muffin tins and bake for 20 to 25 minutes. Makes 12 muffins
The Heartstone Inn's Eggs Hollandaise
2 Tbl extra virgin olive oil
1 medium onion
3 ounces of Canadian bacon cut into1/4 inch dice
¼ cup of sliced and pitted kalamata olives
1 pickled jalapeno seeded and diced
1 tomato diced
6 large eggs lightly beaten
1 cup shredded Gruyere cheese
salt and pepper to taste
4 split English muffins
1 Tbl chopped chives
In a large non-stick skillet, heat olive oil. Add onion and cook over high heat until softened, about 4 minutes. Add the bacon and cook stirring for about 2 minutes. Add the jalapenos and tomato and cook stirring for 1 minute. Add the eggs and scramble, scraping down the sides with a spatula until just set. Add the Gruyere and olives and stir. Season with salt and pepper.
Arrange toasted muffins on plates. Spoon scrambled egg mixture over muffins on top with hollandaise sauce. Garnish with chives.
Hollandaise Sauce
3 egg yolks
1 tsp water
1/4 lemon
melt 2 sticks of unsalted butter
Blend in blender the eggs and water and slowly add the butter
Squeeze lemon in blend for a few seconds more
Check Back for More of Rick's Recipes